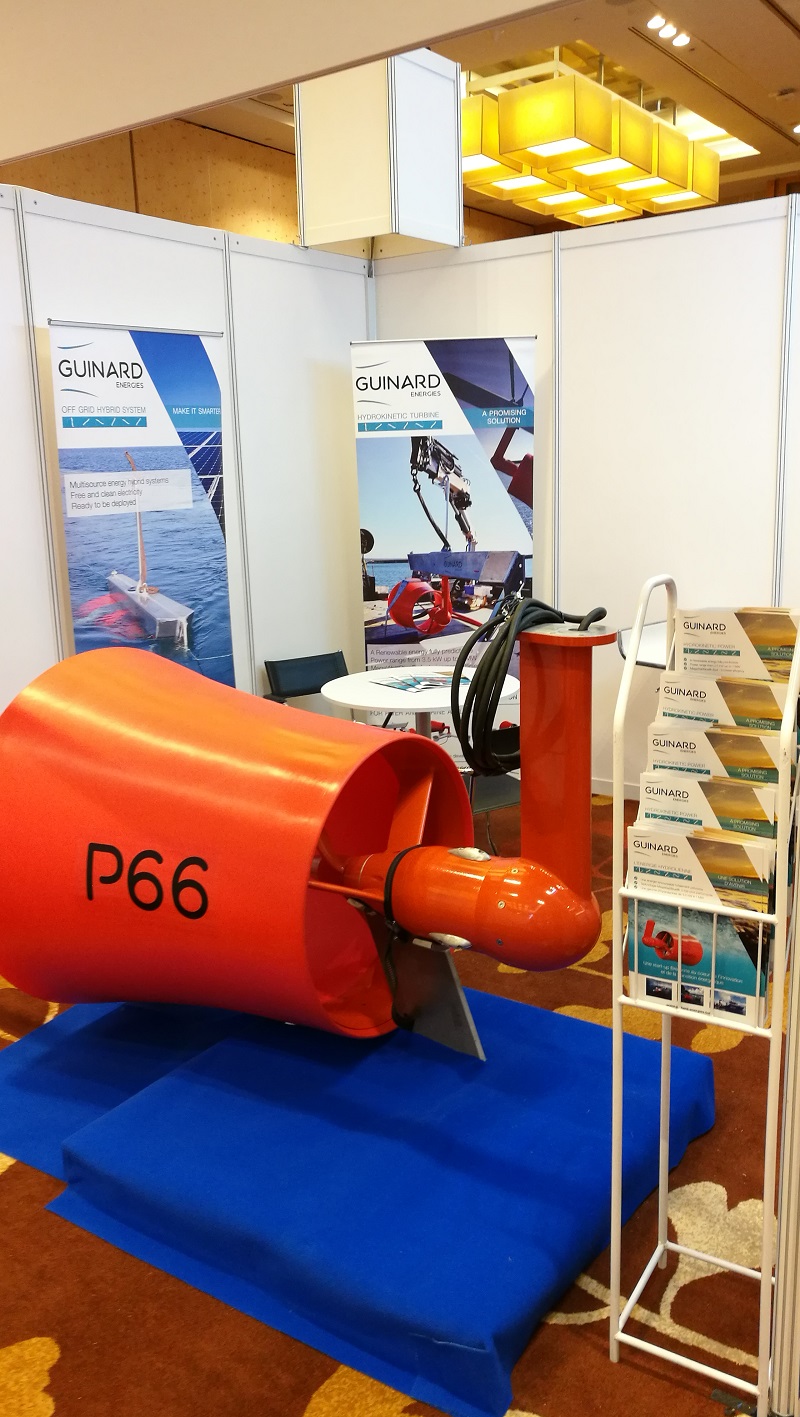 Guinard Energies is set to reach farer market at ACES 2017 ( Asia Clean Energy Summit), exhibiting at booth H03 from 24th and 25th October at Marina Bay Sand, in Singapore.
Hydrokinetic power could contributed for rural electrification in remote areas and islands in all South East Asia.
Guinard Energies exhibited its P66 hydrokinetic turbine that will be deployed abroad soon.
This electricity solution come with a complete Smart Energy Management System combining storage, solar panels and hydrokinetic turbine for stable electricity production along days and years.