Ours products
A green electrification solution
Ours hydrokinetic turbines
The MegaWattBlue® hydrokinetic turbines are the world's most effective. The first industrial products are currently on track for completion.
We chose to manufacture our products in France to benefit from our valuable partners expertise for the design of a high performance and competitive device.
The power of the turbine has been assessed and certified by French authorities (Direction Général de l'Armement Technique Hydrodynamique).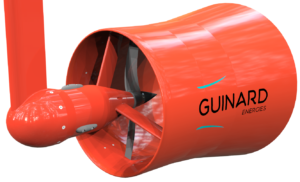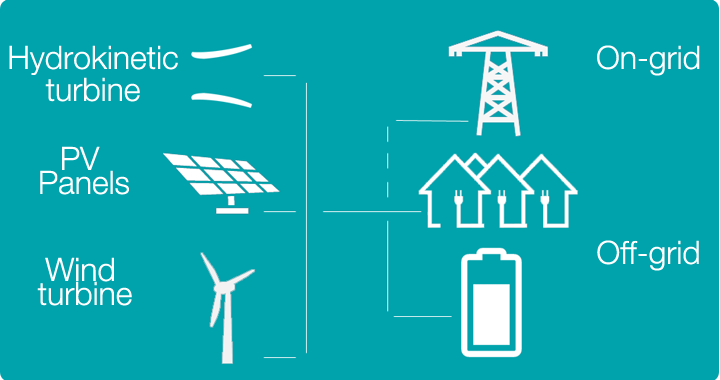 Off-grid solutions
Thanks to the high compactness and performance of the MegaWattBlue® technology, Guinard Energies offer a power production option for non-interconnected energy areas.
A series of devices from 66 cm (3.5 kW) to 8 m (1 MW)  diameter allow to provide specific solution for each site (water depth, flow velocity, confinement, …) and to meet the energy needs.
In order to draw up an adapted solution, we must value precisely each site's energy potential. Therefore, we carry out as a first step a hydrokinetic power assessment campaign with our measurement device :  Poseide®.
Following this campaign, an optimized layout could be put forward according to the production expected.