Deployment in South America of the Guinard Energies tidal turbine
Une installation hydrolienne au milieu de la forêt amazonienne !
For the last few weeks, the Guinard Energies team has been preparing in its workshops all the equipment for a future hybrid off-grid installation. This future installation will aim to provide the energy of the CNRS Nouragues Scientific Station in French Guiana.
Until today, the scientific station was powered from a photovoltaic installation. A generator provided the necessary complement to the power of high-consumption devices such as the COPAS (scientific device observation of the canopy, editor's note).
For several years, the CNRS has been involved in setting up and operating renewable electricity generation solutions and has therefore decided to take advantage of the restoration of the photovoltaic system to integrate a tidal turbine production. After a call for projects, the Guinard Energies solution was chosen. The P66 river version will be installed on a mono-float inked in a stream of current located opposite the camp.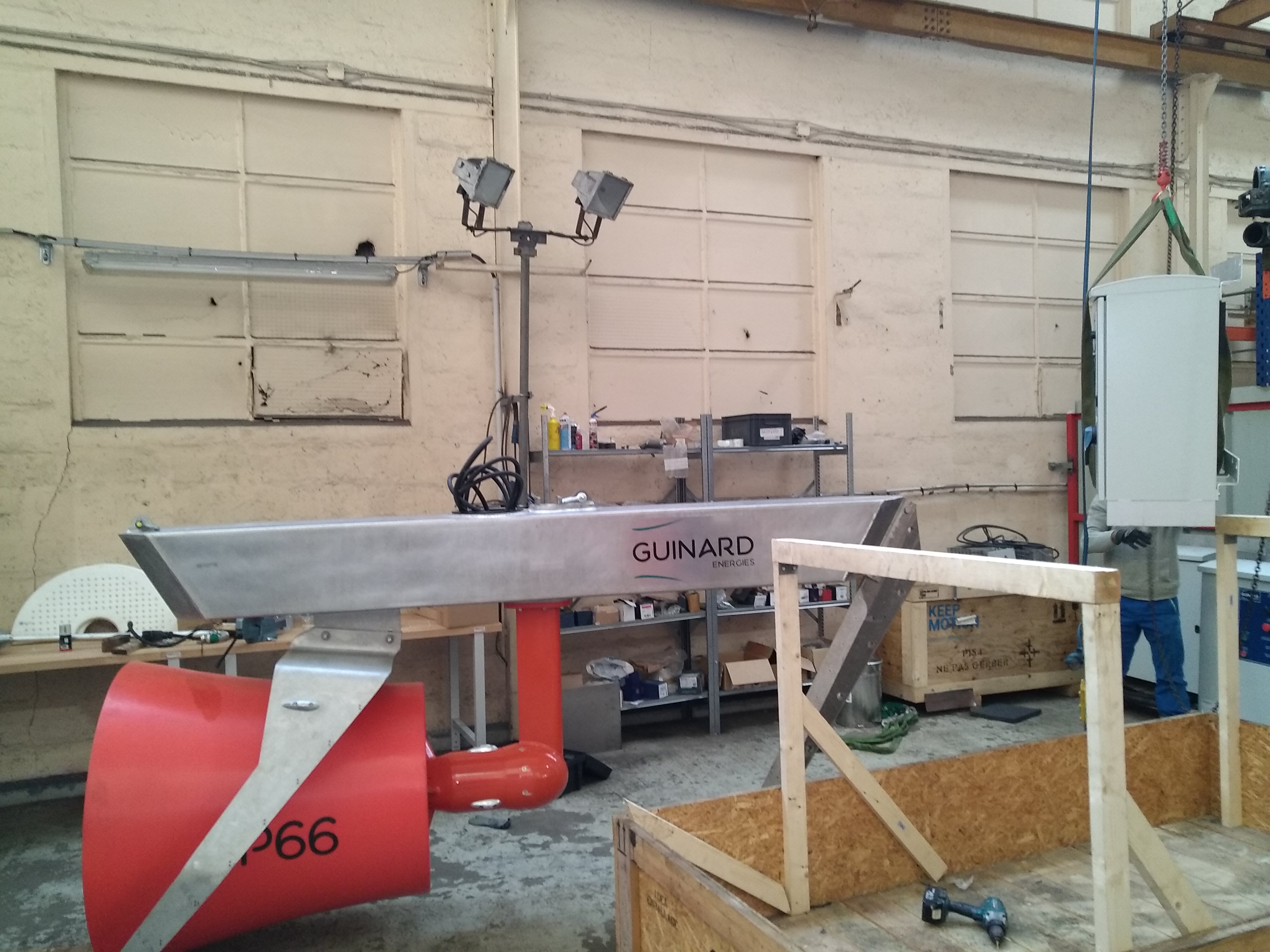 Une collaboration multi-entreprises / laboratoires.
The photovoltaic installation will be realized by the company AES of Kourou with the installation of new modules on the ground. The C66 converter developed by Guinard Energies and Entech SE will manage the tidal and photovoltaic production to ensure continuity of service and management of optimal battery cycles.
This unique installation in this particular environment that is the Amazonian forest will be monitored and monitored permanently by the G2ELAB design office that will collect and analyze all the information from the sensors (weather, current speed, presence,. ..) and data retrieved from the conversion equipment. The objective is to realize a model of hybrid tidal and photovoltaic production unit design for remote sites.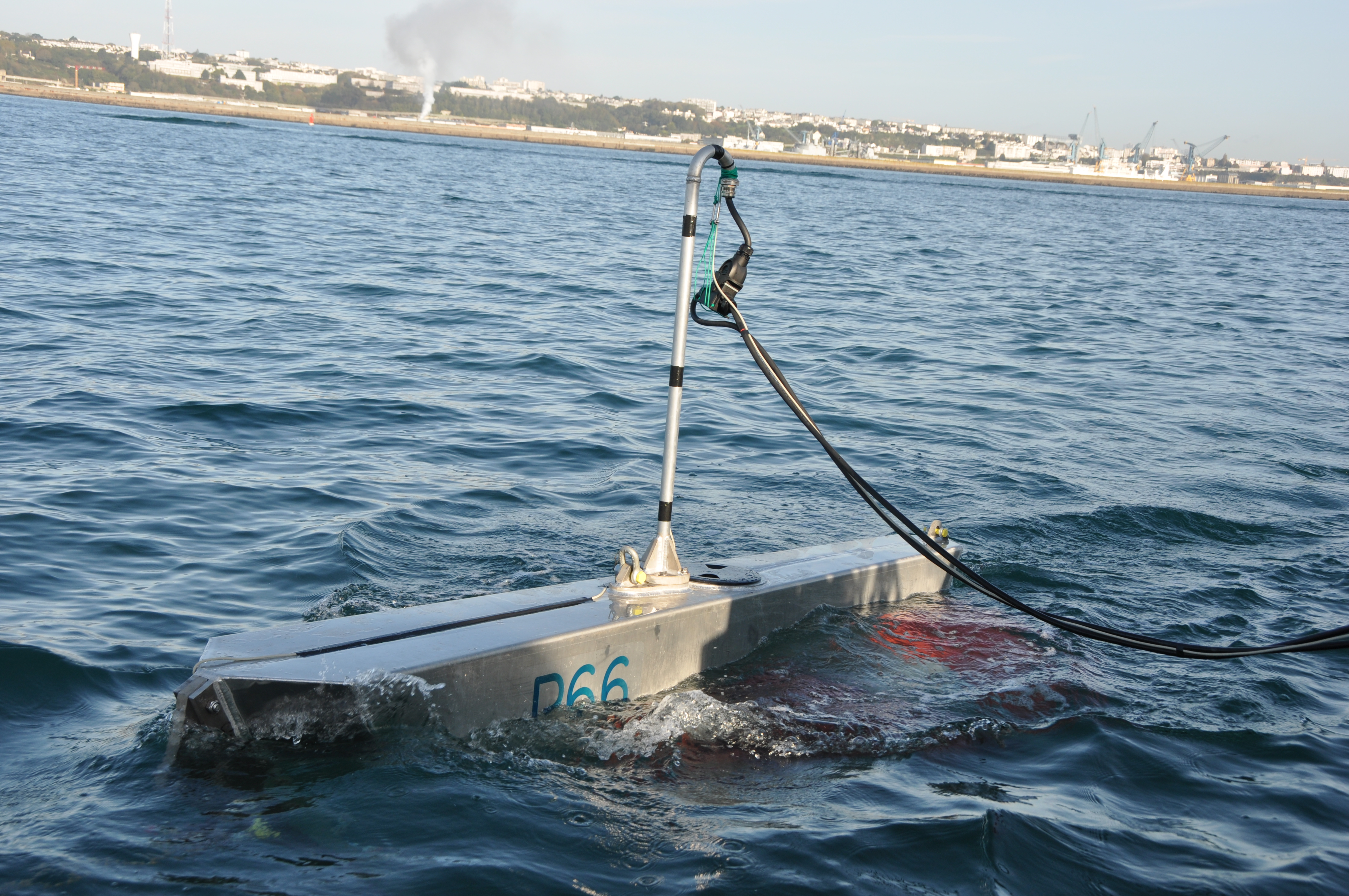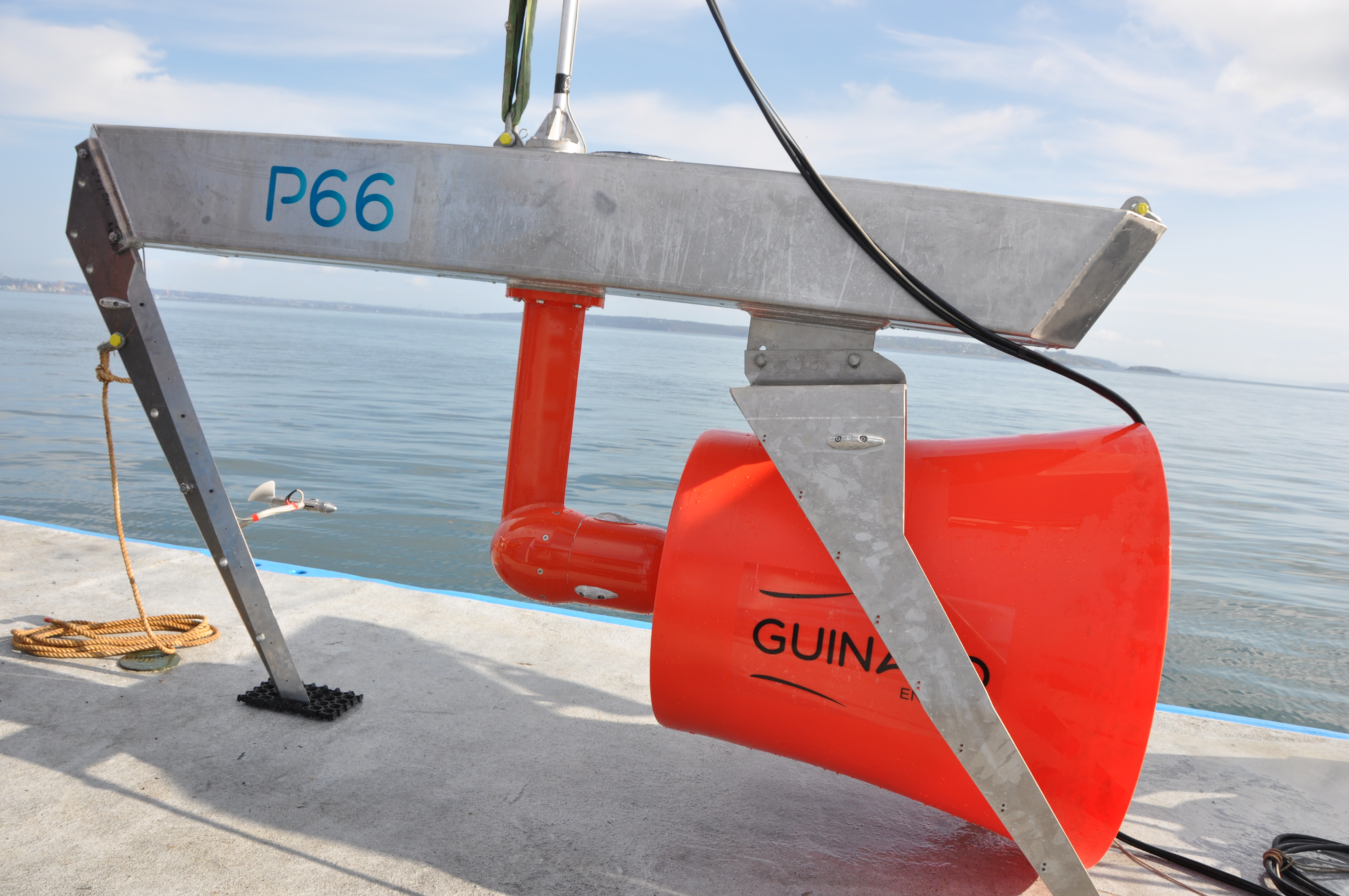 Currently, the Guinard Energies team is preparing all the equipment in order to send it by cargo to the port of Dégrad des Cannes in French Guiana and then forwarded to the installation site by the CNRS teams.
The planned installation in early December will become the only tidal power generating unit operating in French Guiana.
---
Project partners: